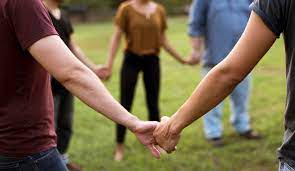 Top 5 Health Benefits of Summer Camp for Kids
When we think of summer camp for kids, we probably assume it is a play area where they will make new friends, create memories, and do various activities. But did you know that sending kids to summer camps also helps improve their health? While there are various benefits to sending the kids to summer camp, the health benefit is one of them. Let us understand in detail how a summer camp helps improve the mental, physical, and emotional health of your child. 
The activities organized at the summer camp are designed by experts. Each activity provides the child with new information and benefits. While few of the activities require immense physical strength, others require mental and emotional strength.

When kids stay away from their house, they build their self-confidence by doing things on their own. When they climb a wall, it boosts their morale. This positive attitude towards themselves and sense of achievement encourage their positive outlook on life. They feel more confident in life. These skills are directly linked to the healthy and successful lives of the kids.

Summer camps indulge kids in various physical and mental activities. The kids stay away from the screen for a very long time and lose interest. At home, kids spend most of their time sitting in front of the screen. This is very unhealthy and can result in various serious diseases. Summer camp organizes both indoor and outdoor activities to keep the kids busy all the time. They make it so interesting and challenging that the kids enjoy it to the fullest. This helps in their daily mental and physical exercise, which becomes a daily routine. When they go back to their houses, they try to maintain this routine, as they understand the importance of physical and mental exercise. It keeps them healthy, fit, and happy.

Many summer camps focus on specific skill development for children. When you look for a summer camp, it is better to understand your kid's interests first. Whether he or she is interested in cooking, swimming, playing various sports, etc. Once you identify their interest, you should find out about the summer camp based on it. When the kids learn the activities, they are interested in them and love to explore them further. Such lessons are critical for children's personal development. They learn things outside of the world of their traditional classrooms and gain self-confidence. When your kid gets back from summer camp, you will be surprised by his or her growth and development. Their perspective toward life changes completely, which makes them more focused on their goal.

Of course, the sweetest memories are made with friends at summer camp. The kids who are shy and do not interact with anyone learn communication and social skills at these camps. It is also very important for a healthy lifestyle. When you meet new people and interact with them, you get the chance to learn various things. Friendships formed at such camps last a lifetime. The kids make memories that they cherish their entire lives. Visit

Empowecamp

. 
Traveling to Empower Camp then Book OLA Rental. Use OLA Coupon Codes to get more discounts.