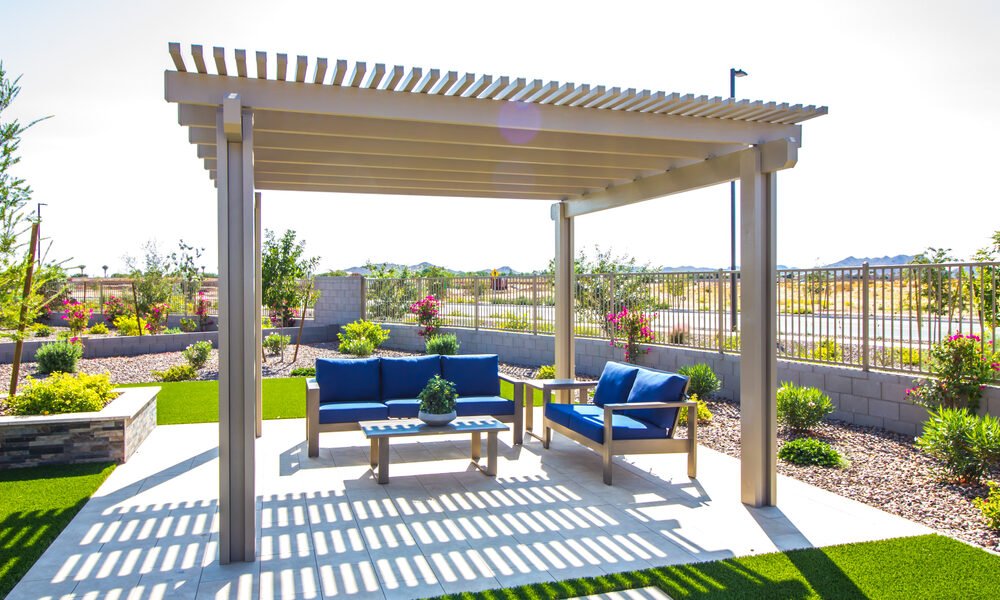 Why Choose a Custom-Made Pergola?
A custom-made pergola can be a great addition to your garden, providing shade and shelter from the sun. It's also an ideal spot for enjoying the outdoors without having to worry about insects or rain getting in. Plus, pergolas can add a touch of beauty and elegance to your garden.
There are a few factors you should consider when choosing a custom-made pergola:
Your needs – Make sure you know what type of pergola you want before you start shopping, as there are different types available that cater to different needs.
Size and shape – You'll need to decide how large and how long the pergola should be. It should also have the correct shape so that it fits within your garden's architecture and style.
Materials and construction – You'll need to decide on the type of materials and construction used in the pergola. There are several options available, including wood, metal, glass, or plastic.
Price – The price of a custom-made pergola will vary depending on its features and specifications. However, most tend to cost around $2,000-$5,000.
Different Types of Materials Used for Custom-Made Pergolas
There are several different types of materials that can be used for custom-made pergolas. The most popular ones are wood and metal, but other materials like plastic and glass can also be used depending on the application.
When choosing a material, you need to consider several factors, like the weight of the pergola, its durability, and how easy it is to frame. Wood is usually the most popular choice because it's strong and looks nice. However, metal can also be a good option if you want something that's durable and doesn't look too simple or cheap. Plastic is perfect if you're looking for an environmentally-friendly solution or one that doesn't need much maintenance.
The best way to find out which material is best for your specific needs is to consult with a professional engineer or architect. They will be able to give you some advice on what type of pergola will suit your specific needs and preferences.
Disadvantages of Custom-Made Pergolas
There are a few disadvantages to using a custom-made pergola. The first is that it can be very expensive. It may also take longer than normal to get the pergola delivered and set up, which can be frustrating if you're looking for something that you can use right away.
Another disadvantage is that it's difficult to adjust the pergola if it's not perfect. This means that you may have to spend more time fixing it than you would have if you had opted for an off-the-shelf pergola. Lastly, custom-made pergolas usually don't last as long as off-the-shelf ones do. They tend to wear out faster due to the frequent use they receive, which can be a major inconvenience if you're looking for something that will last for years. if the weather changes during the construction process, then the pergola may not survive. Fifthly, pergolas are often seen as an aesthetic addition rather than a necessary one – so if you don't like them, you may have to live with them.