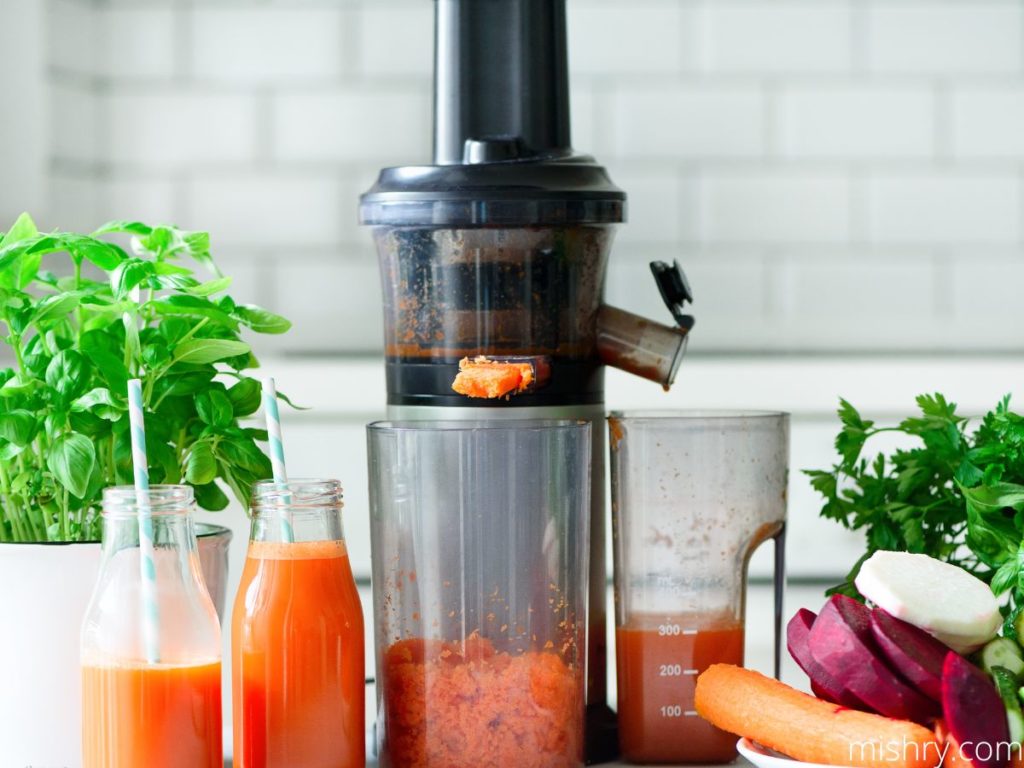 5 Reasons Why Juicers Are A Must-Have In Your Kitchen
Having a juicer in your kitchen can make a world of difference in your daily life. Juicers are a convenient tool that makes it easy to get healthy, nutrient-packed juices without going to the store every day. A juicer works by extracting the juice contained within the fruits and vegetables.
There are many juicer machines available on the market today, including the most efficient ones, slow juicer machines. However, if you're still on the fence about getting a juicer, here are five reasons why juicers are a must-have in your kitchen and some advice on the best type of juicer to buy.
Reasons Why Juicers Are a Must-Have in Your Kitchen
Save Time and Money
By having a juicer in your kitchen, you can save time and money. Juicers make it easy to whip up a fresh juice in minutes. You won't have to drive to the store and search for fresh fruits and vegetables daily. Instead, you can simply put your favorite ingredients into the juicer and have a delicious, nutrient-packed drink in no time. Plus, juicers are relatively inexpensive and can save you money in the long run.
Get the Maximum Nutrients from Your Food
Juicers allow you to get the maximum amount of nutrients from your food. Unlike other methods of food preparation, juicers extract the most nutrients from fruits and vegetables and leave behind most of the pulp and fiber. This means you can get all of the vitamins, minerals, and antioxidants in your juice without having to eat a large amount of food.
Create Customized Juices
Juicers also make it easy to create customized juices and smoothies. You can experiment with different combinations of fruits and vegetables to find the perfect mix for you. You can add herbs, spices, and other ingredients to create unique and delicious flavors. With a juicer, you can make sure that you are getting the exact nutrients that you need and that you're making drinks that you truly enjoy.
Get More Creative in the Kitchen
Having a juicer in your kitchen can also help you be more creative in the kitchen. Juicers are a great way to add a boost of flavor and nutrition to any dish. You can add fresh juices to soups, salads, and more. Plus, you can create unique dressings, marinades, and other culinary creations.
Enjoy Healthy Drinks Anytime
Finally, having a juicer in your kitchen can help you enjoy healthy drinks anytime. You won't have to wait for the store to open to get fresh juice. Instead, you can make one in minutes and enjoy it anytime. Plus, you can be sure you're getting all the nutrients you need.
Which Type of Juicer Should I Buy?
Now that you've decided to get a juicer for your kitchen, the next step is to decide the type of juicer you need to buy. While there are many types and brands of juicers out there, very few will amaze you. The most preferred types of juicers are slow juicer machines.
Here's why you should choose slow juicer machines:
Preserves more nutrients – Slow juicer machines use a slow grinding and cold press method to extract juice from fruits and vegetables. This helps to preserve more vitamins, minerals, and antioxidants, resulting in a healthier, more nutritious drink.

Quieter and more efficient – Slow juicers are quieter and more efficient than fast juicers. This makes it easier to enjoy freshly made juice without worrying about loud noises.

More versatile – Slow juicers are also more versatile than fast juicers. Besides fruits and vegetables, they can process nuts and coffee beans.

Offers higher quality juice with more nutrients and a more natural taste.