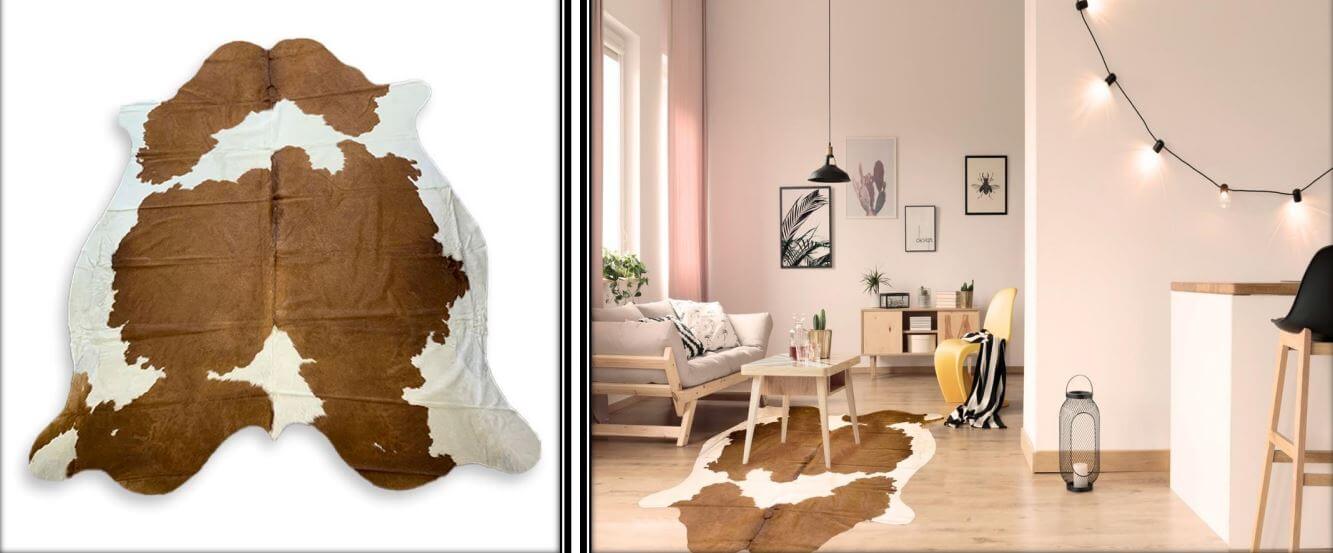 What Are Cow Hide Rugs and Where Do They Come From?
Cowhide rugs are rugs made from the hide of a cow. They are popular in many homes as they are durable and can add a rustic element to a room. Cowhide rugs often come from Brazil, where they are produced in tanneries. They can be dyed in a variety of colors, but the most common are brown, black, and white.
cowhide rug are an all-natural and luxurious way to add texture and warmth to any room. They are made from the hide of a cow and are tanned and treated to make them durable and soft. Cowhide rugs come in a variety of colors, patterns, and sizes and can be used as a floor rug, wall hanging, throw rug, or accent piece. They are often sourced from South America and are a great way to add a rustic, natural touch to any space.
How to Choose the Right Size Cow Hide Rugs?
Measure the space: The first step in selecting a cowhide rug is to measure the space you plan to place the rug. Measure the length and width of the room and consider the shape of the room. Take into account any furniture, like tables or chairs, that may be in the room, and make sure the rug you choose will fit comfortably in the space.
Decide on size: Cowhide rugs come in a variety of sizes and shapes. Consider the size of the room and the type of design you prefer. If the rug will be used to define a particular area in a room, such as a reading area or a conversation area, choose a rug that is large enough to accommodate furniture and allow people to walk around comfortably.
Choose a shape: Cowhide rugs come in a variety of shapes, including rectangular, oval, and round. Consider what shape will be most aesthetically pleasing in the room. For example, an oval or round rug can help to soften the edges of the room, while a rectangular or square rug can provide a more structured look.
Select a color: Cowhide rugs come in a variety of colors and patterns. Choose a color that will complement the furniture and another décor in the room. If you are unsure about the colors, consider using a neutral rug, such as white, cream, or gray. These colors will provide a more timeless look and will be easier to coordinate with other colors.
Different Types of Colors in Cow Hide Rugs
Cowhide rugs come in a variety of colors, including black and white, brown, gray, cream, tan, red, blue, green, pink, and purple. Some cowhides are dyed to create a unique color, such as teal or lavender. Some cowhides have been hand-painted, offering a truly unique and beautiful look.
Cowhide rugs come in a variety of colors, including brown, black, white, tan, gray, red, and cream. The most common colors are black and brown; the color of the cowhide is determined by the breed of the cow it comes from. Different breeds of cow have different colors, so the variety of colors available in cowhide rugs is vast.