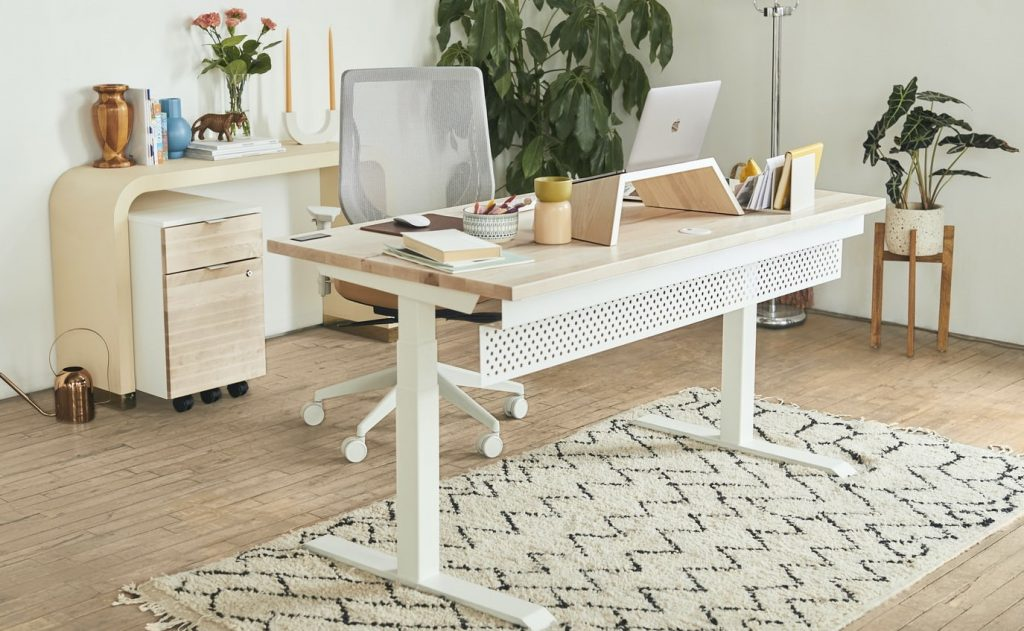 Best Rugs For A Rolling Chair In A Home Office
Do you have a movable chair in your home office? Are you attempting to locate the comfiest and most functional rugs for your home office? There is nothing more irritating than being unable to maneuver around the office on your rolling chair because it keeps getting caught on the rug. This guide will help you pick the ideal rug for a rolling chair in your home office.
Finding The Most Appropriate Rugs For Your Home Office
Best Home Office Rug Size
Size is one of the most significant considerations when selecting a rug for your home office. The rug must be proportionate to the size of the room in order to establish balance and ground the space.
For instance, a little rug in a huge room will look misplaced and unimpressive. In addition to the placement of the rug, these two things will contribute to the appearance of a properly designed office. So how do you pick a rug that fits your space? Don't worry, we've got you covered with our step-by-step guide to locating the ideal office rug size:
Step 1: Begin by measuring the space. It is essential to determine the size of your room to ensure that your rug is proportional to the office as a whole. In most cases, selecting a larger rug will make a room appear finished and inviting. Nonetheless, quadrilateral rooms are extremely uncommon. When attempting to cover as much space as possible, take alcoves and uneven walls into account.
Step 2: Experiment with different rug sizes and shapes using painter's tape; this is a terrific way to visualize how your rug will appear in your office.
Step 3: For maximum effectiveness, the rug must be large enough to fit both your workstation and chair. In addition, the rug must be large enough to accommodate your chair even when it is pulled out. Not just for aesthetic reasons, but also to prevent the chair from dragging along the rug's margins, which is annoying and can harm the rug's binding.
Best Type Of Rug For A Home Office
One of the most important advantages of rugs is that they give comfort and texture to an otherwise drab and uninspiring office. However, it is essential to consider the functionality and durability of your home office carpeting in addition to its aesthetic qualities.
Rugs Hand-Knotted
There are a variety of rug constructions available, but hand-knotted rugs are the most durable, withstanding years of foot activity while still looking excellent.
Hand-Tufted Rugs
Although hand-tufted rugs are not as durable as hand-knotted rugs, they are cheaper and, depending on the quality of the material, can survive for years.
Low Pile Carpets
Low-pile rugs are the most popular choice for home offices since they are compatible with heavy office equipment and furnishings.
In addition, the majority of low-pile carpets with a tight, flat weave are less prone to snag office chair wheels or impede their mobility.
Rugs Of Wool And Polypropylene
Both wool and polypropylene rugs with a pile height of six centimeters or less are sturdy enough to be used in a home office.
However, if the "feel" of your rug is most important to you, you should select wool, which is warm and soft to the touch, as opposed to polypropylene, which is built to resemble natural fibers, making it easier to clean but harsher to the touch.
You can visit our page to order a rug for your office, or promote your brand with custom rugs with logo.