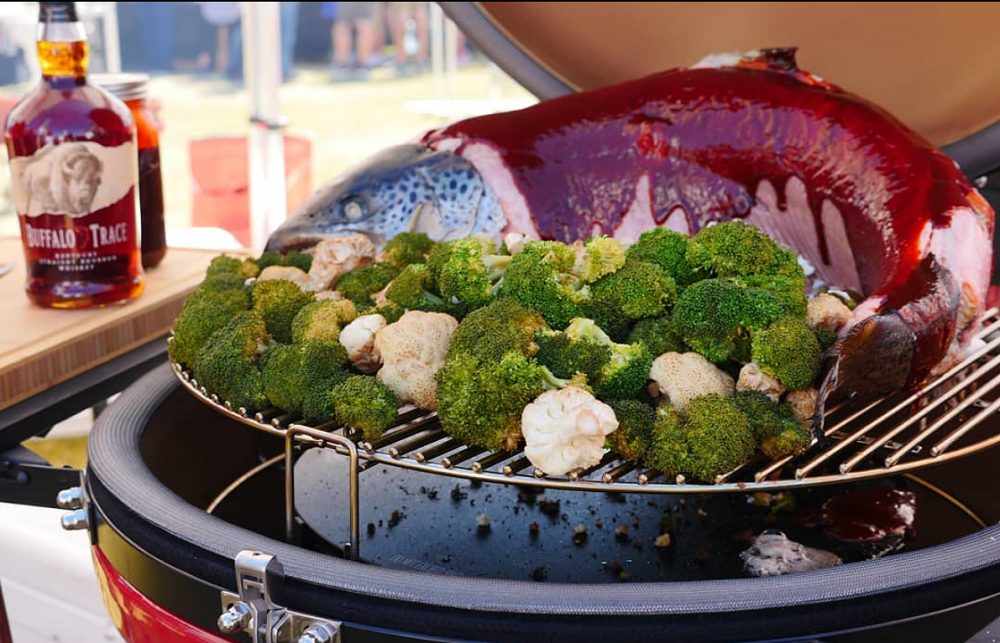 BBQs 2U Kamado Joe's The Big Block Charcoal Is Called The Axe Breaker
Customers looking for lump hardwood charcoal for their Kamado Joe Grill need not have to go around searching anymore. BBQs 2U has gone to great lengths to find and create Kamado Big Block XL Lumpwood Charcoal 9Kg. As one of the leading oven retailers in the UK, BBQs 2U know that fire and smoke are the two exclusive defining features of incredible kamado cooking and hence, they have started keeping stocks of this fine charcoal in 9kg packs.
BBQs 2U has been selling barbecues since 2002 and this is made them quite passionate about barbecues. They have immense knowledge of grilling that they keep sharing with their customers. Keeping good stocks of BBQs such as Kamado Joe, Masterbuilt Gravity, Napoleon barbecues as well as Ooni Pizza Ovens has made them passionate about barbecues. They also stock amazing Kamado Joe and Napoleon accessories.
The Big Block Charcoal is exclusively for Kamado Joe that has been made from dense Argentinian hardwood, an exclusive blend, that it is known as the "axe-breaker". It is the best charcoal that is 100% genuine hardwood and is crafted by artisans from Argentina. It burns clean and is significantly larger and hotter than any other lump of hardwoods available on the market.
A few years back, finding hardwood charcoal lumps was pretty challenging. However, BBQs 2U has created the world's best lump of hardwood charcoal with wood chips and starters for Kamado Joe. The charcoal is perfect as it offers reliability, and consistent quality while being considered the best among the range of premium fuels and tools. It makes easy fire offering delicious flavor to Kamado Joe grilling.
Kamado Joe Grill is an ancient, Asian-style grill with a thick-walled cooker that provides rich, smoky flavour to fish, meat, and vegetables. The grill is still drawing on that tradition but with modernization as the classic grilling style. It offers unparalleled craftsmanship, advanced accessories, and a range of easy cooking surfaces.
The hardwood lump charcoal is always the first choice for a Kamado grill as it produces less ash. The huge range of Kamado Joe & Napoleon BBQs UK sold by BBQs 2U along with the accessories makes it easy to have a wonderful grilling experience
Kamado grills rely completely on hardwood lump charcoal for fuel. Using charcoal longer time to preheat but it will cook fast, thanks to the grill's ceramic shell that is effective to hold and reflect heat. The thick walls of the grill retain heat more effectively and efficiently than other grills.
Once pre-heated with the Big Block Charcoal, Kamado Joe grills are extremely stable and can cook at both high or low temperatures till the time the grill has charcoal and oxygen. This makes the Kamado Joe grills perfect for long, slow cooking or griller enthusiasts who love cooking throughout the freezing winters.
Follow BBQs 2U on Instagram by clicking on https://www.instagram.com/bbqs2u/ for the latest photos, and videos posted by happy and satisfied customers. The page also displays the current deals and offers on BBQs 2U grillers that customers can take advantage of.