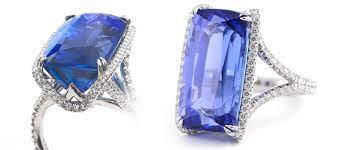 Ways to make your engagement and wedding rings unique
Getting engaged is one of the most exciting times in your life. But before you can start shopping for wedding bands, you need to choose an engagement ring. And not just any engagement ring, but one that is unique and special, just like your relationship. Luckily, it's easier than ever to design and create your engagement ring. You can work with a professional jeweller to find the perfect diamond or gemstone, or you can create a completely custom ring using 3D printing technology. And because you designed it yourselves, your engagement ring will be a truly one-of-a-kind symbol of your love.
Tips on how to make your engagement ring
When it comes to engagement rings, the options are endless. If you're looking for something unique and personal, why not make your own engagement ring?
Here are a few tips to get you started:
Decide on a budget. This is an important first step, as it will help narrow down your options and make the process less overwhelming.

Do some research. Take some time to learn about different ring styles and designs. 

Find a good jeweller. Ask around for recommendations or look for reviews online.
Making your engagement ring is a great way to ensure it's truly one-of-a-kind. By following these tips, you'll be well to find or create the perfect ring for your special someone.
The most important qualities of unique wedding rings
A unique wedding ring is a perfect way to show your personality and style. But with so many options, how do you choose the right one? 
Here are a few things to keep in mind:
Think about the metal. Gold, silver, and platinum are all popular choices, but there are also unique metals like titanium and stainless steel. 

Consider the style. Do you want something simple or ornate? Vintage-inspired or modern? With diamonds or without?

Don't forget about size. Make sure the ring is comfortable to wear and won't get in the way of your everyday activities.
Keep these things in mind, and you're sure to find the perfect unique wedding ring!