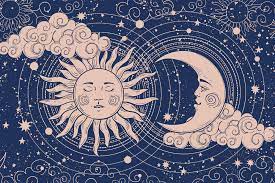 Astrological Tips To Attract Good Fortune And Luck
As humans, it is our nature to only hope for the best and prepare for the worst. All of us hope that good fortune and luck cross our paths so we can enjoy a happy and satisfying life. It doesn't matter where this good luck or fortune comes from as long as it brings happiness and prosperity to our lives.
Most people believe that fortune and luck have something to do with the supreme power of God, but they forget that one cannot completely leave things to luck and wait for it to do its magic and work things out in our favor. The famous saying "God helps those who help themselves" is true in every sense. One must make efforts from their end and be independent and willing to help themselves instead of self-pitying and waiting for a superficial wonder.
We live in a country where no matter what century it is, we all still have our roots and beliefs connected to traditions and believe in something or the other. Astrology is one of them. To attract good luck or fortune or to start anything new, we seek the blessings of God and make sure to follow all the tips that will help attract prosperity, happiness, and success.
When people deal with bad luck despite doing and giving their best, they cannot help but resort to astrology. Most consider consulting astrologers or getting help by downloading the best astrology app. Astrology helps them to an extent by providing tips and remedies that can help do away with negative energies that may be present in their aura or surroundings and help in attracting good fortune and luck.
An online astrologer suggests different tips and remedies for different days, and one should keep them in mind to gain fortune every day. Below are the tips and remedies listed based on the days of the week.
Tips To Attract Good Luck On
Monday: We all want the week to start on a good and positive note as it sets the tone for the whole week. It is believed that Monday is Lord Shiva's day, and one can attract good luck by following and avoiding certain things.
Offer water to the shivling and seek the blessings of Lord Shiva.
If you have anything financial or business-related on your plate, Monday is a good time to undertake it.
Wear white to attract good luck and avoid wearing anything in black, including black shoes.
Look in the mirror once before leaving home.
Tuesday: According to an online astrologer, Tuesday is the day of Kartikeya, Goddess Durga's son. It is most definite that the previous day will set the approach for this day as well. The following are the tips and remedies for a good Tuesday.
Seek blessings of Kartikeya and worship him.
Wearing red will help in overcoming all obstacles and troubles today.
Consider donating food or fruits to the poor.
To do away with negative energies, eat grilled brinjals or potatoes.
Wednesday: Wednesday is considered the day of Lord Vishnu and is an auspicious day according to the Hindu religion. To make the most of this day, you can:
Start your day by worshiping Lord Vishnu and seeking his blessings.
Consider eating something sweet before leaving home.
Green will prove to be lucky.
It is a good day for romance and love.
Thursday: As the fourth day of the week, most people are wrapping up work and preparing for the upcoming weekend. It is also considered an auspicious day as Goddess Laxmi's day. For good fortune and good luck, keep the following in mind.
Wear something in yellow to attract good luck.
It is the perfect day to visit the temple and worship Goddess Laxmi to attract wealth and prosperity.
Avoid intaking papaya and rice with ghee.
Friday: On the fifth day of the week, everyone is wrapping their impending tasks for the week. It is considered the day of Bhuvaneshwari Devi, and one must focus on:
To save oneself from diseases, chant the Bhuvaneshwari Devi Mantra.
As per the best astrology app, it is the perfect day to buy jewelry, a car, or precious gemstones.
To attract good luck and positivity, wear light blue or white.
Consume yogurt before leaving home.
Saturday: Saturday is the sixth day of the week and the time to relax on weekends. It is also considered to be Shani Dev's day, the ruler of the world. A few tips one can follow on this day include:
Seek blessings of Lord Shiva and overcome all problems in life.
To please Shani Dev, wear black clothes.
Do not undertake to shift or move to a new house on Saturdays.
Sunday is the most awaited time of the week as it is an off for most people. To attract fortune on this day that Surya rules, one must:
Offer Surya Namaskar upon waking early in the morning.
Consider white or pink for the day.
Do not buy anything made of iron today.
It is a good day to shift house.
Conclusion
To attract good luck and fortune, one must consider following these tips as these help to an extent and cannot possibly cause any harm.