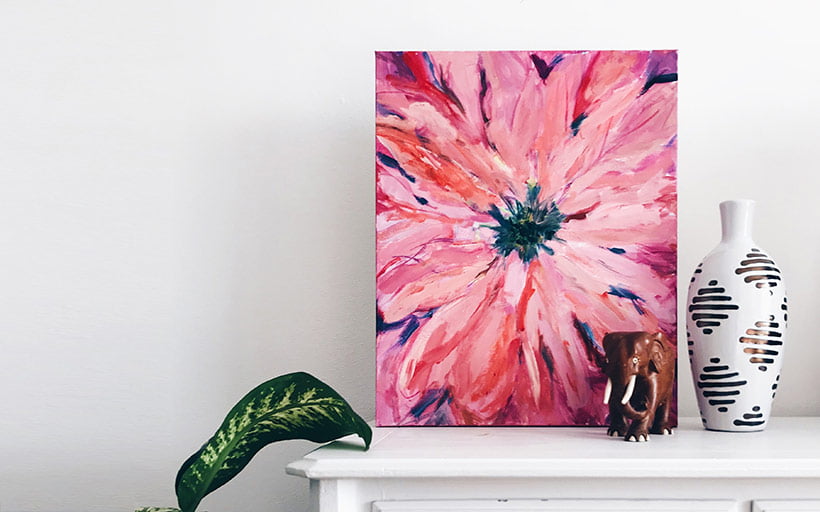 The Benefits of Canvas Print-on-Demand
As an artist, looking for more creative ways to sell your creations can be challenging.Your current canvas painting can catch the attention of many potential customers, but how can you make more of it without pouring excessive effort and time?
Canvas art print-on-demand is a widely popular method used by artists. Print-on-demand allows you to customise and create multiple copies of your work in canvas art prints. This is done with the assistance of a third-party printing company.
But why should you invest in print-on-demand canvas prints? 
Reason 1: Increased Revenue
For art sellers, their creations are more than just an expression; it is a livelihood. The more people buy our work, the more revenue we generate, but fishing for clients can sometimes be challenging.
By hiring canvas print-on-demand services, you can produce multiple high-quality copies of your creations, paving the way for a larger customer base and higher income with minimal investment.Canvas art prints are also becoming more popular due to their appeal and affordability, allowing more people to purchase them.
Reason 2: Time and Cost Savings
Often, you might be tempted to make another copy of your latest artwork to attract more clients. We all know how time-consuming it can be to create the perfect masterpiece, let alone recreate it multiple times. 
Additionally, printing and delivering canvas art prints of your works can tire you. It does not help that you have to invest in new equipment, software, and reliable vendors.
Instead of wasting effort onprocessing and logistics, delegate these tasks to a print-on-demand service. While you focus on expressing your creativity, these third-party companies will handle everything, from printing to logistics.
Reason 3: Competitive Edge
Now, plenty of artists are jumping in on the art print trend. This can come off as a challenge for you, considering the market's tight competition. Fortunately, you only need to change one aspect to gain an advantage.
Other artists oftensettle for basic materials such as paper or acrylic glass, producing highly common prints. By choosing canvas, you can create this sense of uniqueness that can help you win clients against your competitors.
Canvas creates this perception of "premium" and "luxury"that most people want in their homes. If you wish to have your fine art printed on wonderful, top-grade canvas, we recommend connecting with Printribe.