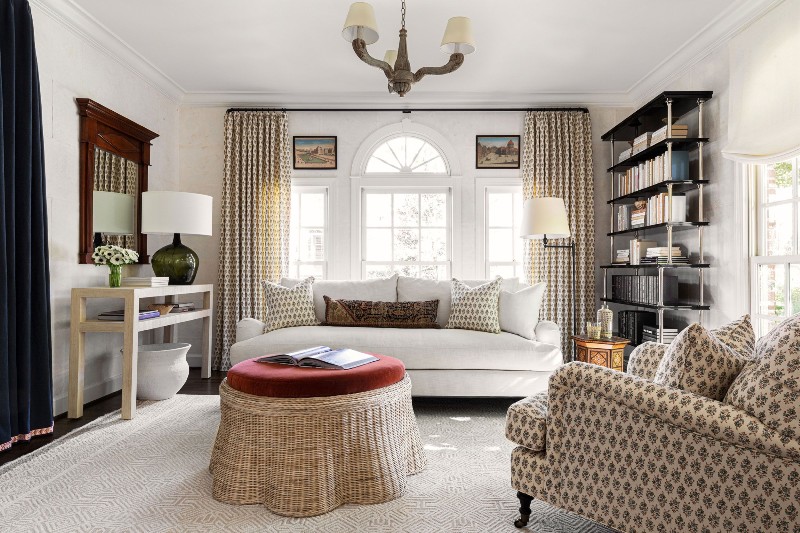 Neutral colors: they bring relaxing atmosphere indoor
The use of Neutral paint colors in decoration is a way to make the house more cozy, visually expand and keep spaces always current. They are mild and elegant options that go far beyond the traditional white and beige. Also known as sober colors, they make up the most basic palettes and act as a background for cheerful, vibrant and flashy tones. They do not show such obvious degrees of blue, red and yellow, neutral colors can be warm or cool, depending on the undertone present in the mix. What characterizes this type of tone is not its intensity or tendency to heat/cold, but its potential to be discreet.
What are the neutral colors?
There is a multitude of nuances to transform the house with your favorite decorative style. From classic to sophisticated, every theme calls for a touch of sober colors to balance the composition.
White
Traditional and present in most homes, it is the most discreet color because it welcomes any shade. It is no wonder that white walls are perfect surfaces to work with different elements.
Cream
It is the pastel shade of yellow, that is, a white with small amounts of yellowish pigments. It goes well in both classic and modern spaces, as well as in worked places with a clean atmosphere, where less is more.
Gray
From the lightest to the darkest, all its variations make up the group of neutrals. It is an amazing tone to integrate environments because it makes a perfect transition between soft and intense palettes.
Beige                   
Darling in luxurious and elegant compositions, it brings warmth to the composition. It is a great alternative to the coldness and artificiality of white, as its yellowish background provides visual comfort and that welcoming feeling typical of intimate areas.
Rush green
It is a mix of gray and beige with a touch of green. It combines the best of neutral colors in the decor by referring to hot and cold cards. It is very reminiscent of concrete surfaces and is therefore ideal for contemporary projects or projects that have an urban aesthetic.
Brown       
Coffee, chocolate, caramel, terracotta – all brown options encompass the shade that commonly appears on earth, rocks and tree trunks. It is highly valued in furniture, floors, wood panels and other elements.
Black
Despite being impactful when used on large surfaces, this color also enters the list of neutrals because it works with all other shades. It looks amazing in print details and luxurious in glitter items.
Neutral colors at the base of the environment
The discretion of the sober tones will hardly mischaracterize any theme, as they do not cause visual pollution. Thus, one of the surest ways to use them is on the surfaces that make up the base of the environment. This includes walls, floors and ceilings, regardless of the material applied over these areas. The advantage is that there are several models of coatings, paints and other neutral color products.
Download Foyr Neo 3D interior design tool, choose the ideal neutral color, and design your interior. If you are going to decorate a room, you can paint the walls cream, install a light porcelain floor and leave the white ceiling.