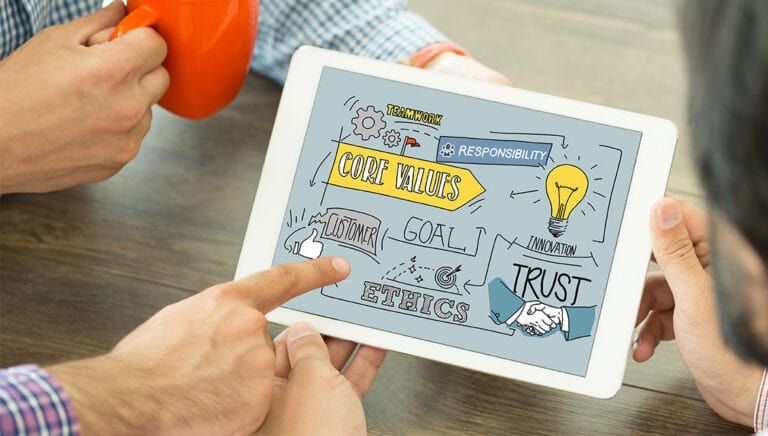 Leading with purpose – Connecting your company vision with social impact
More and more, customers and employees expect companies to have a vision that goes beyond the bottom line to make a positive contribution to society. This is where purpose-driven leadership comes in connecting your company's vision to create a positive social impact while achieving business success. Consumers are increasingly making purchasing decisions based on their values and whether a company aligns with their ideals.
Employees also want to work for purpose-driven companies. A LinkedIn survey showed that 50% of employees would take a pay cut to work for a company whose values match their own. Operating with purpose is now a business imperative for any company that wants to attract top talent and loyal customers. Purpose transforms a company from a mere money-making enterprise to one that serves society and drives positive change. It gives the company meaning beyond profits and helps guide strategies, decision-making, and connections with stakeholders.
Crafting your purpose
Scott Biddle purpose should be a formal statement that captures the essence of the impact you want to make in the world. It should inspire your employees and provide clarity on what problems you aim to solve through your products or services. Your purpose might focus on areas like.
Supporting economic opportunity
Advancing social justice
Improving health outcomes
Championing environmental sustainability
Enabling creativity and innovation
Empowering marginalized communities
To craft an authentic purpose statement.
Reflect on your company's roots, history, and envisioned future. Capture the motivations of the founders.
Identify the specific stakeholders you serve – customers, employees, community, environment, etc.
Consider the unique talents within your company and how they can address social issues.
Engage employees at all levels to get their perspective on the company's purpose.
Draft inspiring purpose statements and wordsmith them carefully. Test them with stakeholders.
Connecting with social causes
Look for opportunities to directly support causes related to your purpose through corporate philanthropy, volunteering, in-kind donations, social impact programs, and nonprofit partnerships. It brings your purpose to life. Donate a portion of proceeds or products to relevant nonprofits. Develop a matching gifts program to increase employee donations. Organize volunteer events for employees around issues you want to address. Sponsor community initiatives related to your purpose. Launch accelerator programs for startups innovating on social problems. Proactively look for ways to mobilize your resources money, products, people power, and expertise to drive change on societal issues within your purpose. Feature these efforts prominently.
Measure and report your impact
Set clear impact goals related to your social purpose and monitor outcomes over time. Collect data on indicators tied to your specific goals.
Number of people positively impacted
The amount of greenhouse gas emissions reduced
Jobs created in underserved communities
Increase in diversity and inclusion
Be transparent in reporting the progress you're making on purpose goals through annual sustainability reports and impact reports. This demonstrates accountability to stakeholders. It also helps attract talent, customers, and investors who care about purpose.
Leading with purpose
By authentically weaving social purpose into strategies and culture, companies resonate with consumers' values, engage employees, and contribute to addressing society's most pressing issues. Purpose and profits do not need to be at odds. Purpose-driven leadership unlocks creativity, innovation, and shared value creation. It compels companies to do well by doing good. Scott Biddle is the Founder and CEO of a Corporation that helps organizations achieve their purpose.