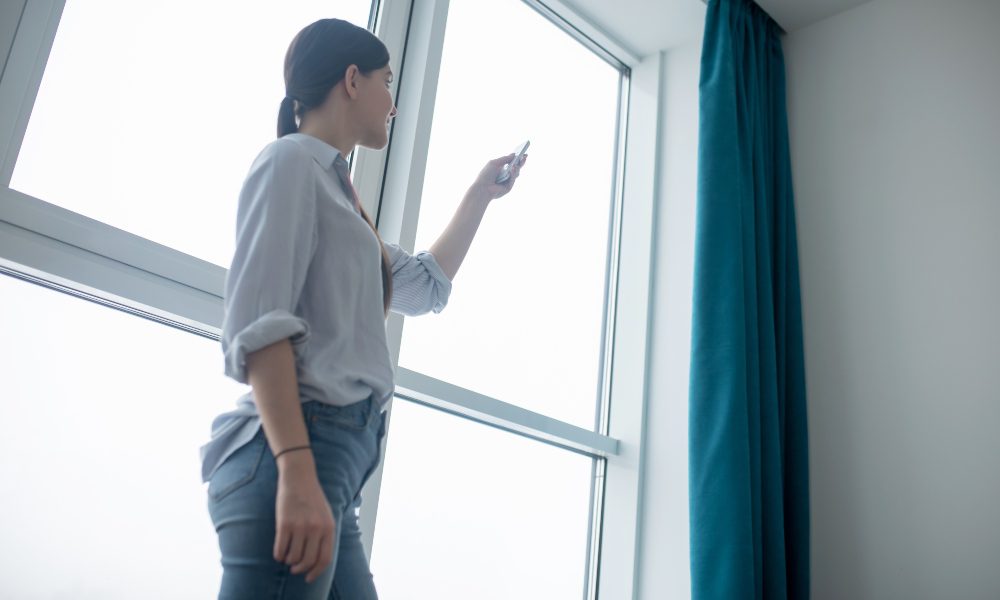 Its All About Smart Blinds: Significance & Features
You might have heard the terms smart home and smart blinds everywhere in design magazines and TV shows but do you know what actually smart blinds are and what they can offer? They can be a great option for any home as they can fit anywhere with the latest battery-operated motors. These window coverings can be controlled remotely using a remote control or an app on a phone, tablet, or laptop.
In this blog, we'll discuss how these window coverings work along with their significance and smart features. So, continue reading.
How do Smart Window Coverings work?
Firstly, all smart blinds need to have a motor or a power source.  Secondly, you need to control these window coverings. This can be done via an app on your phone, a wireless wall switch, or a remote control. You can also connect your smart blinds to a thermostat so that they will open and close based on sunlight and temperature. Still complicated for you? Just ask Alexa to operate your window solutions.
Are Smart Blinds Worth The Investment?
Adjusting your window coverings manually doesn't seem like a typical task that can be automated but programming and motorizing your blinds can bring added benefits. Let's discuss some of their advanced features:
One of the primary benefits of smart blinds is that they protect your privacy. They can be a great way to keep your living space private especially when you live in an apartment complex. You Can schedule your smart blinds to close at night to deter people from seeing inside your house. If privacy is your main concern, then smart blinds are for you!
Are you struggling with getting a good night's sleep? Smart blinds can help you as they efficiently block out the light completely allowing you to sleep in a darker, peaceful environment. Not only do these window coverings help you sleep peacefully, but they also help you wake up with the first rays of sunlight rather than annoying sounds from alarm clocks.  Schedule them to open automatically as the sun rises and shines into your room.
Works Easily With Other Aspects of Your Smart Home
Having smart blinds in your home is one of the easiest ways to integrate smart home features in your house if any. For instance, the integration of a smart thermostat with your smart blinds can help determine when to open and close the blinds.  This way, you can better control your indoor temperature. And wait, there's more; you can also integrate these window coverings with smart assistants.
Keep Your Living space Safe & Secure
Are security and safety your major concerns while building a house? Smart blinds can be the best solution as they can keep your house safe and secure in several ways. Firstly, they deter burglars to enter a house as their automatic operation makes your house look occupied even if you are out of the home. You can open and close these blinds from wherever you are.
Another biggest reason for choosing smart blinds for your home is that they can keep your little ones safe as they come without cords. So, you don't have to keep your eyes on your children all the time.