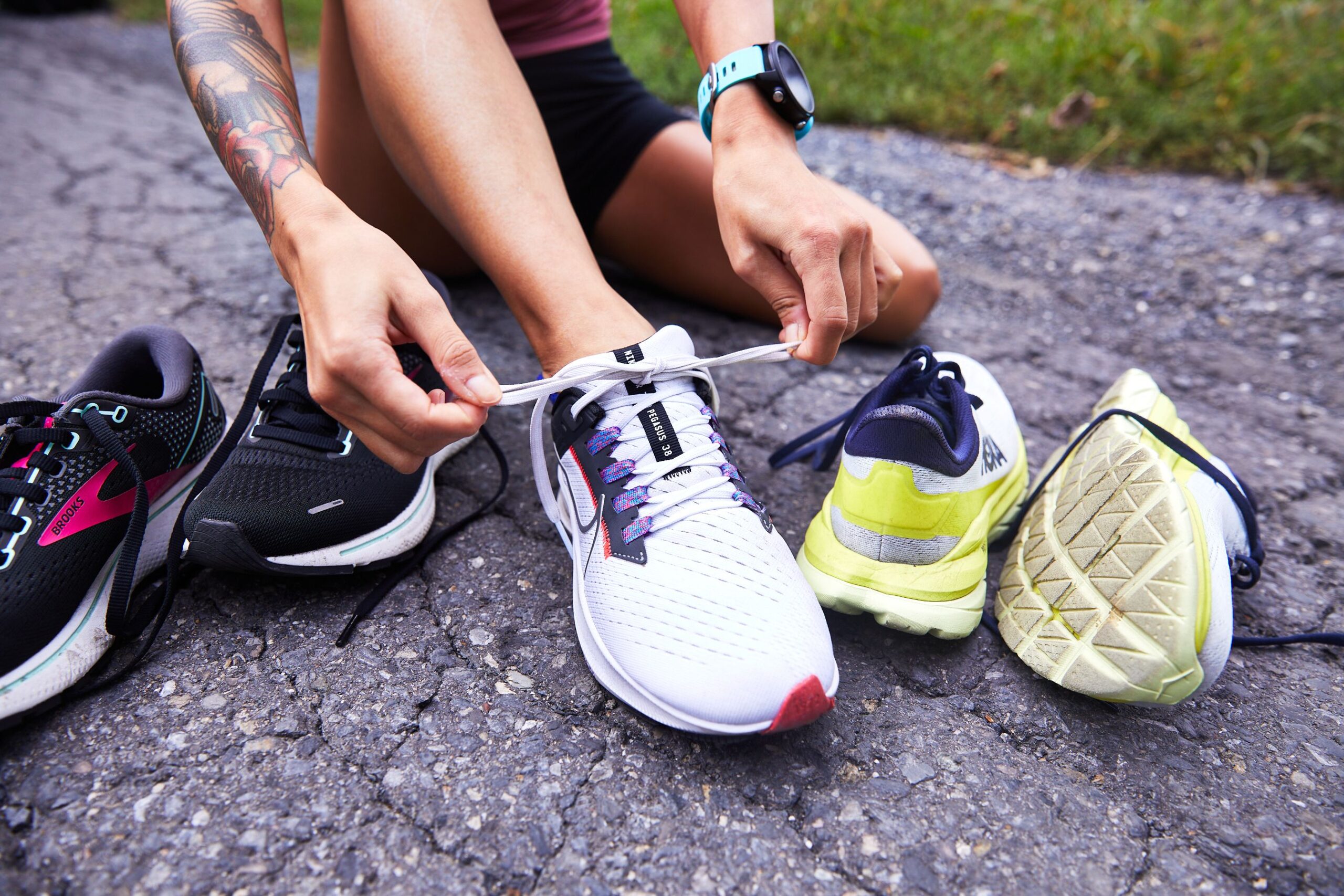 How to Choose the Perfect Men's Running Shoes for You 
​​
The importance of choosing the perfect running shoes for you is paramount. Choosing a shoe that does not fit will lead to an uncomfortable and unsafe run. The first thing to consider is if your runs will mostly be paved surfaces or not. Roadrunners have a much different experience than trail runners, so it's essential to know which type of shoe you need. Road running shoes are lightweight and breathable, perfect for a fast and smooth stride on flat surfaces. They're typically made of mesh materials that allow your feet to breathe, essential in warm weather climates.
What's the best way to figure out which running shoes are ideal for guys?
Whether you're tackling a race or training for a marathon, the right running shoes are essential for your entire body's foundation and can prevent injuries while making it more pleasurable to go miles. The perfect pair will fit well from the start and enhance your running style.
Various factors can determine the perfect running shoes for men.
The most crucial part is knowing what you will be using the shoes for. Road running shoes are typically lightweight and breathable, ideal for flat, paved surfaces. Trail running shoes have a more substantial sole and are designed to protect your feet against obstacles you may encounter on uneven terrain.

Another factor to consider is your foot type. For example, do you have a high arch, flat feet or medium arches? Knowing this will help you choose the correct type of shoe to provide the proper support for your feet.

The brand is also essential when choosing running shoes. However, some brands are better suited for people with specific foot types. For example, those with flat feet may consider Brooks running shoes.

 Determine whether more or less cushioning underfoot is desirable. Do you want to run on a cloud of maximum comfort or feel the earth beneath your feet? Cushioning (the thickness of material beneath the midsole and the firmness of the foam) and heel drop are two elements to consider while designing a running shoe.

Determine whether you require assistance with a particular style of gait. For example, most runners can select a neutral shoe, but if your foot rolls to the far outside or inside, some shoes may help.

Check the fit of your shoe. With no break-in period, your shoe should fit just fine from the start.
It's important to remember that not all Mens Running Shoes are created equal. What works well for one person may not work as well for another. Be sure to take the time to find the perfect pair of running shoes, and you'll be able to run with ease and comfort.
Now that you know what to look for when choosing the perfect running shoes, it's time to go shopping! With so many options available, try to look for the best brand like Brooks Running Shoes and ensure you find the perfect pair of running shoes for you. Remember to consider your foot type, the terrain you will be running on, and how much cushioning you desire. Finally, and most importantly, don't forget to try them on for a proper fit before making your purchase.