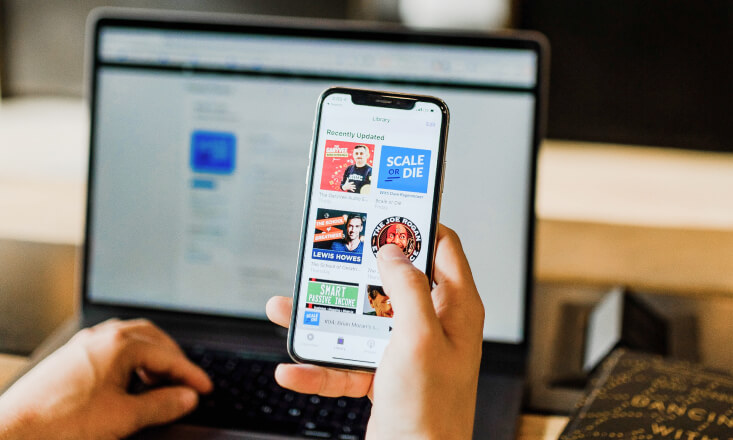 Be A More Successful Salesperson with Reply's Top Podcasts for Sales!
No matter how good you are at sales, there is always a way to become an even more successful specialist. All you have to do is be willing to learn and find the one information consumption format that works best for you. There is a ton of excellent free sales content available to aid you in promoting your skills. The truth is the information is so vast and fast-updating that it can simply be overwhelming to keep up with it all.
For someone who is constantly on the move, taking the time out of their busy schedule to sit down and do some reading can be difficult. Luckily, podcasts for sales reps available at Reply.io can offer you a faster, more efficient, and definitely more handy way to obtain new knowledge. Whether you want to brush up on your skills before an important meeting, make the most out of your morning commute time, or just take a little screen break, listening to sales podcasts is the way to go!
How to Find the Best Sales Podcasts?
With so much content out there, choosing a sales podcast that is interesting, educational, and engaging can be a challenge. The best podcasts for sales can keep you entertained while also providing relevant and helpful knowledge on the topic of interest. To get the most out of a podcast, make sure you get it from a source reputed for its high expertise and trustworthiness, a source like Reply.io!
Do you want to pick up on some new actionable sales tactics to help you get more responses to your cold emails and cold calls? Would you like to gain valuable insights from recognized industry leaders who will teach you the art of landing big meetings with prospects? Are you looking for outside-the-box ideas on how to turn your contacts into contracts most efficiently? Reply.io is guaranteed to have a podcast just for you!
To save you time on browsing, here are the top 3 most fascinating sales podcasts to check out on Reply.io:
Automotive Architect Sales Podcast – best for salespeople in the automotive business.
B2B Growth Show – best for B2B marketers.
How to Sell in the 21st Century – best for small business owners looking to scale up.
With a collection of 300+ curated episodes for sales development reps, you will easily find a plethora of exciting broadcasts that will give you all the tips and inspiration you need to do your job better.