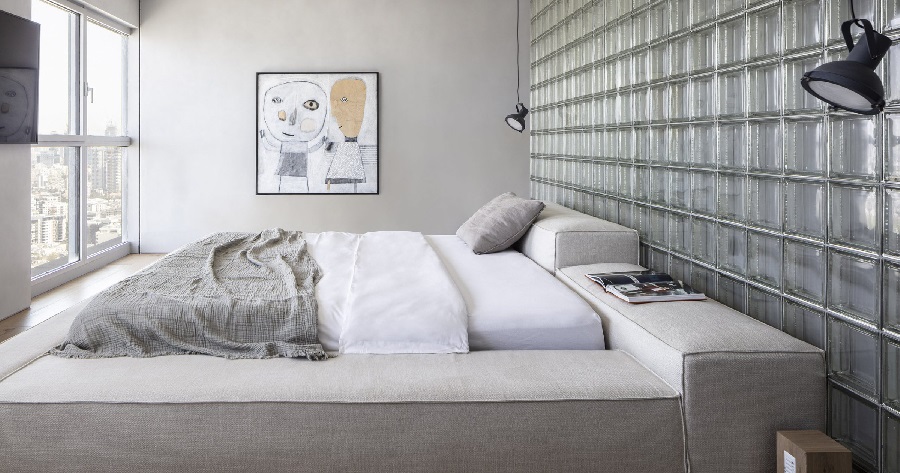 8 Must-Have Bedding Essentials For Your House
Nothing feels good to flop down on a bed after you spend the entire day either standing or sitting in your chair in your office. But if that bed that you so look forward to at night is not comfortable, then everything gets spoilt, and you get up all groggy and sleepy-eyed from the previous day's tiredness. So, how better to combat all that uncomfortable feeling with the right kind of bedding essentials?
Now, as per the fundamentals of the National Sleep Foundation, it is recommended that you change your pillows and sheets every two years. This way, you are ensured of better sleep quality. Now, this just might be a bit too much for most people thinking that it is a sheer waste of money. Even if you cannot do that, it is just fine. All you need for a good night's sleep are the right bedding sets and other essentials.
The Right Bedding Essentials
Bedsheets
Of course, you have to have comfortable and well-cleaned-out bedsheets on your beds. So before you buy your bedding sets like the sheets, make sure of the optimum thread count. They not only give you a peaceful night, but they also last you longer than other sheets. The higher the thread counts, the better quality the sheets are.
But again, after you see the thread count make sure about the fabric you use. If you are living in a warm country like India, then it is always best to use cotton bedsheets as they are fine with the hot and humid summers of the country. And if you are living in a cooler or very cold climate, then you can use various synthetic or warm, or flannel sheets. That will provide some extra warmth on cold nights.
Pillows
After the bedsheets, your pillows are the next essential bedding items. They should not be too hard or too soft. None of them will help you with enhanced sleep. The sleep should be able enough o support your head and neck just right. There are different pillow types for different sleepers. The stomach sleeper should have a flatter and softer pillows, while the back sleeper should have a pillow that is moderately filled. And for the side sleepers, the pillow base should be firm. So choose yours accordingly.
Comforter Sets
Next, after your pillows, select the best comforter sets. Choose as per the climate you are living in. If it is a very cold climate, then the comforters should be light and airy. They will help you fight the mildly cold weather. And for very cold climes, thick and heavy comforter sets are just right. They should be layered and manufactured with thick and fluffy materials. That way, you will be warm and snug in your bed at night.
The comforter sets can be differently printed and designed but ensure the climate you are purchasing for, or else that goes to waste.
Mattress Topper
A thick mattress already gives a lot of comfort is what is understood by everyone. But for that extra cozy and soft feeling, you could tide over with a mattress topper. That will give your bed an extra layer and will also add a bit more warmth to your bed. It also gives height and dimension to your bed. For the topper, you could choose from a wide array available in the best-branded shops in town.
A Bed Skirt
If you are a messy and untidy person, then a bed skirt could do wonders for you. If you have stuffed some of your stuff under the hurriedly or it is dirty for lack of time on your part, you could do well with a bed skirt. It shuts the world out and gives the mess under your bed total privacy. No one will ever see what you have under your bed.
A straight skirt will make your bed look taller, while a fluffy one will add texture and layers and make it look very cool and comfortable. You can choose one per your liking.
Extra And Decorative Pillows
Pillows come in different sizes, shapes, and textures. For the basic pillow that you lay your head on at night, you can make your selection from the above-mentioned ones. But apart from that, for some extra fun and decoration on the bed, you could add some extra pillows that come in different sizes and shapes. They will make your bed look fuller. Arrange them as per their size and see the magic that they create.
Extra Comfort And Warmth
If you are living in a cold country or even in the winter months of India, you could do with some extra bit of warmth at night. For that, you could add some extra throw blankets in between the sheets making your bed warmer and snug. Not only does it give extra warmth, but it also helps you to feel more comfortable. It makes your bed softer and cozier. It will not make your bed higher or fatter looking because the throw blankets are smaller than the regular ones, which are bigger and thicker in size.
Cushions For Your Chairs
Of course, chairs are not an essential part of your bedding sets, but they form an important part of your bedroom. You may not want to sleep or sit on your bed all day. You may be that person who considers the bed to be a sleep-only thing, so a few chairs in the room would do you good.
So, to make your chairs softer and more comfortable, you will require chair cushions and chair pad cushions. There are so many varieties of them that you will immediately fall in love as soon as you see them. They come in different sizes, shapes, textures, and colours. They could add that extra bit of comfort to your room.
So, choosing your bedding essentials takes a lot of time and consideration. If required, you can personally visit the branded shops in town and have a look at their collection before finalizing your deals.