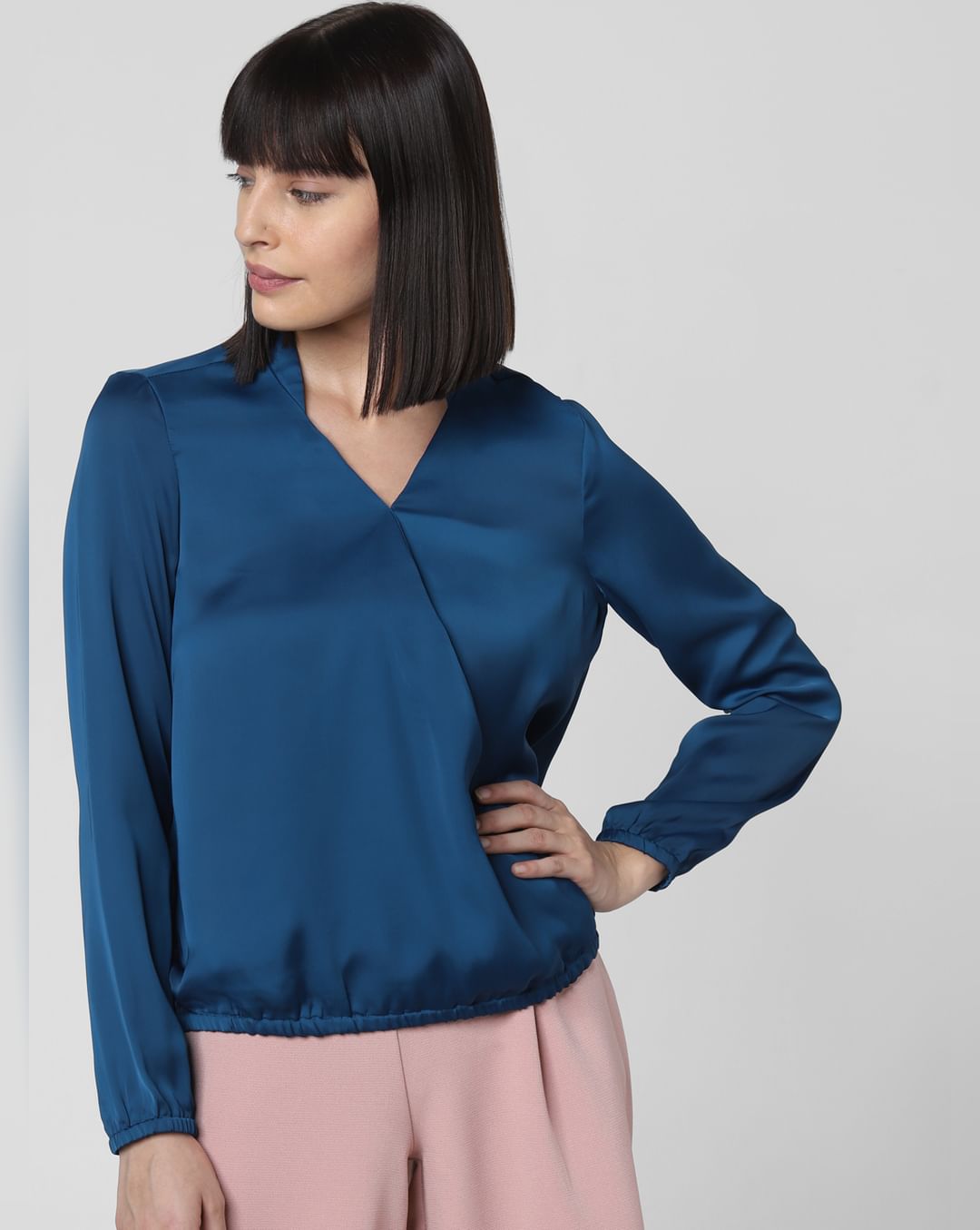 5 Tips for Styling Tops: A Guide to Rocking Women's Crop Tops and Stylish Red Tops
Tops are a crucial component of every woman's wardrobe that can effortlessly dress up any outfit. The perfect stylish tops for women may make all the difference in a trendy look or a fashion statement. In this, we'll look at some insightful styling advice for Tops from ONLY, like crop tops and chic red tops for women. Let's start now!
●      Embrace the Versatility of Crop Tops
Crop tops have risen in popularity in recent years. Wear crop tops with high-waisted jeans or shorts for a relaxed, casual style. Combining these pieces yields a balanced silhouette that reveals just enough skin.
Wear a long cardigan or tailored blazer over your crop top for a more put-together look. You can layer crop tops more formally while also adding refinement.
●      Opt for Stylish Red Tops to Make a Bold Statement
Tops are a classy style that never goes out of style and oozes personality. When styling a red shirt, wear the red hue that matches your skin tone. Choose red tops with orange or coral undertones if you have warm undertones.
Deeper colours, burgundy or cherry red look well on those with cooler undertones. Pair your red tops with neutral bottoms like black trousers, white skirts or denim jeans to allow the bold colour to take centre stage.
●      Experiment with Layering Techniques
Layering is best to give your outfit depth and visual intrigue. For instance, add a feminine touch, and tuck a lacy camisole under a translucent shirt.
Alternatively, consider layering a cropped jumper over a collared shirt for a preppy and stylish look. For an ensemble that makes a statement representing your particular style, don't hesitate to mix and match different hues, patterns, and textures.
●      Accessorize to Elevate Your Look
When it comes to dressing shirts, accessories can completely change the look of any ensemble. Consider wearing statement jewellery such as thick necklaces, large earrings, or stacked bracelets to bring attention to your collar or wrists.
When wearing loose-fitting clothes, a belt may be a terrific accessory to cinch in your waist and give you a more defined look.
●      Confidence is Key
The most crucial thing is to wear it confidently, regardless of the tops for women you select or the way you style it. The best accessory for shining up any look is confidence.
Wear shirts that suit your style and make you feel confident and at ease. Any outfit you choose to wear will be a great fashion statement when you're feeling confident since you'll radiate beauty and charm from nature.
Conclusion
The key to styling stylish tops for women, whether they are crop tops or fashionable red shirts for women, is to embrace your distinctive style and exhibit your uniqueness. These suggestions will enable you to rock any top with confidence and flair. So feel free to experiment with your outfit and make your tops the focal point!