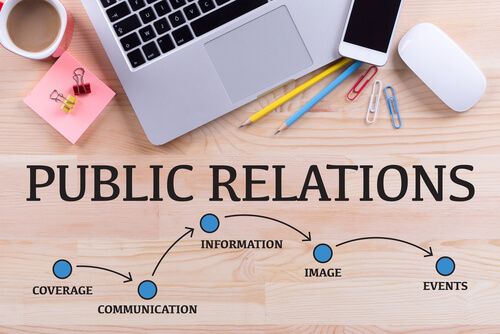 What is a PR Firm and How it can Help Your Business Grow?
Public Relations (PR) is an industry that acts as a communication channel between an organization and its target audiences. It is completely dedicated to helping businesses grow by using its various strategies. The experts of a leading PR firm put in all their hard work, contacts, strategies, and research to help their clients achieve their objectives successfully. The team works hard in letting you know about your target audience and making you understand their needs. For every business to grow, it is highly important to connect with the target audiences. PR professionals use their strategies to help you engage with your target customers and build meaningful relationships with them.
The entire world is convinced now that Public Relations is an essential part of running an organization successfully. With their strategies, it becomes easier to communicate with the audiences. Therefore, it is always suggested to organizations avoid communicating with the world of their own and hire an experienced PR firm for this thing. This helps in lowering the burden of the company and they can concentrate on enhancing the quality of their products and services.
Another important part of every PR firm's strategy is media coverage. For spreading awareness about the brand and services and gaining popularity for it, the media plays a very vital role. But it is one of the ways to communicate with the public along with various other strategies. Many people consider it as the primary tool for gaining publicity for their brands and services but it is not true. The PR professionals identify the platforms to be used for communicating with the public and proceed further accordingly.
When you work with a PR firm, they assign a person who becomes your direct point of contact and communication. That executive mostly leads the campaign and stays in touch with the client every time. They are available in every meeting to understand your goals, and expectations from the campaign, and explain to the client the strategies the team is going to follow along with the budget required for the campaign. They are responsible for providing all the desired results to the client and staying in touch with them till the campaign runs.
Another important task that a PR firm performs for you is crisis management. A negative situation that occurs in the organization at any point in time and causes damage to its reputation is called a crisis. If the situation is not handled on time, it can cause a huge loss to the organization and harm its reputation on a public platform. Once such a thing happens, it takes years to recover from the loss. When you hire a PR firm, the professionals are always ready with crisis communication and management plan in advance. With their experience, research, and talent, they prepare a complete strategy for handling the situation on time without panic. A spokesperson is assigned in advance you speak to the public on behalf of the organization. The person selected someone from the company that is trusted by the public.
So, if you are planning to hire a PR agency, do it now as can be helpful in the growth of your organization.