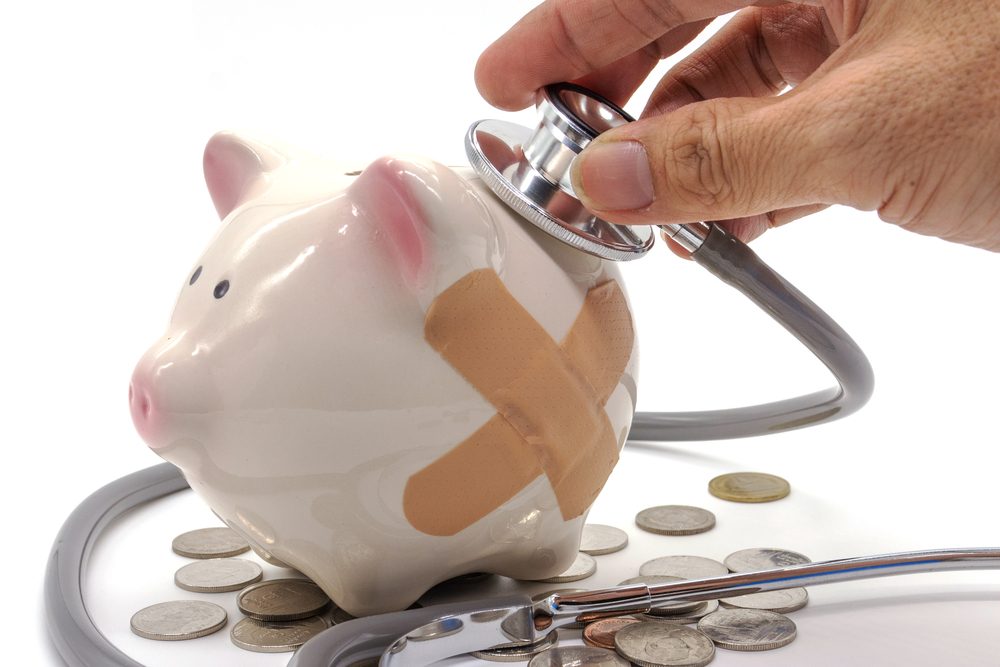 Does Bariatric Surgery Have Insurance Coverage?
If you think of weight loss surgery and want to know if your health insurance will cover it, you've come to the right place. Bariatric surgery is becoming increasingly popular as a solution for obesity, especially when traditional methods like exercise and dieting don't work. And it is a good option for those struggling with weight loss.
Bariatric surgery and weight loss surgery can be a big decision, especially for anybody struggling with weight loss for a long time. And so, to put these struggles to ease, in October 2019, the Insurance Regulatory and Development Authority of India (IRDAI) added bariatric surgery to its list of covered medical procedures. This inclusion was provided to give coverage for those who are obese and have comorbidities. As a result, it is estimated that 38% of rural and 30% of urban populations in India will benefit from it. Moreover, it is now included in family and individual health insurance plans and critical illness policies. Additionally, you can easily find and purchase health insurance online. But before you do, it is crucial to learn more about the details of bariatric surgery covered by insurance in India.
[Also read: Cashless Insurance]
What is Bariatric Surgery?
A bariatric surgery procedure is usually recommended for those with a high BMI and struggling to lose weight through traditional means such as exercise and dieting. It is a safe procedure to help lose weight and shed extra pounds.
The surgery is for those with a BMI of 40 or higher who suffer from obesity-related health problems such as heart-related diseases, Type 2 diabetes, high blood pressure, and sleep apnea.
Patients must follow a specific diet plan and exercise routine before and after the surgery to avoid weight gain. While the surgery is considered safe, some risks include infections, blood clots in the lungs, and internal bleeding.
Which Insurance Company Covers Bariatric Surgery in India?
Most Insurance companies cover Bariatric surgery in their health insurance. According to guidelines set forth by the IRDAI in 2019, health insurance plans must cover bariatric surgery as an option. Still, it's essential to check the policy wording of your specific plan to confirm the same.
Specific criteria must be fulfilled so that your health insurance covers your bariatric surgery, which includes-
You must be at least 18 years of age when undergoing surgery.
Your Body Mass Index (BMI) must be 40 or above, or your BMI must be 35 or above with comorbidities such as diabetes, heart disease, or stroke.
You must have a doctor's prescription and relevant diagnostic test results.
Documents required for Bariatric surgery procedure-
When filing a claim for bariatric surgery, you may be required to provide the following documents:
Medical reports showing a history of obesity-related health problems
Evidence of attempting to lose weight through dietary and lifestyle changes
Proof of unsuccessful attempts at weight loss through pharmacological therapy (if applicable)
Most Bariatric insurance has an initial waiting period of 30 days after purchasing the policy, during which claims cannot be filed. Some plans may also have a waiting period of 2-4 years for pre-existing conditions.
Exclusion to Bariatric Insurance coverage
There are also specific exclusions to health insurance coverage for bariatric surgery. These can include:
Claims cannot be raised during the initial waiting period of a plan
Some plans may not cover bariatric surgery for pre-existing conditions
Surgery performed for cosmetic or aesthetic reasons may not be covered
Surgery for weight gain caused by medication or poor mental health may not be covered.
Summing up.
Weight gain is a lifestyle disorder and is becoming more prevalent in India, and associated health problems are increasing. While traditional weight loss methods may not always be practical, Bariatric surgery can be a good option. However, these procedures can be costly, so you must have a health insurance plan that covers Bariatric Surgery with minimal exclusions that can help ease the financial burden. Which will also help you focus on your recovery and not worry about the cost.