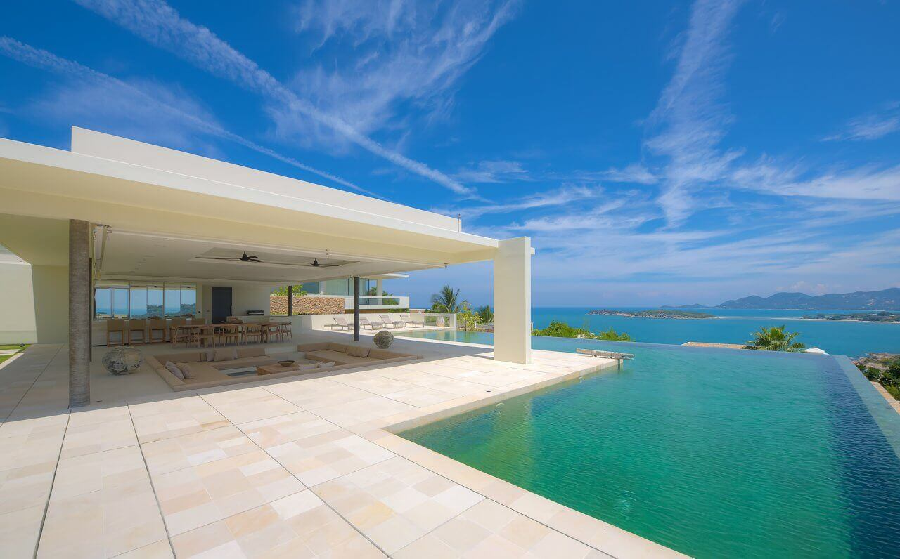 Benefits of Buying Property in KohSamui
It's tough to imagine a more beautiful place to call home in the sun than KohSamui. The island offers a low-cost way of life while yet offering all of the modern conveniences and infrastructure that it lacked earlier. Samui, which was formerly mostly a backpacker destination, is now one of Asia's best holiday spots, with five-star lodgings. It is easily accessible to buy a Property in KohSamui With its own private international airport and car ferries leaving every hour for the brief 90-minute voyage to Suratthani. Samui has a laid-back approach toward life, in stark contrast to the hustle and bustle of the west.
Property is also quite reasonable, in addition to the low cost of living. While luxury villa building is expanding, cheap houses are still generally accessible and provide far more living area for your pound than you would find in the west. KohSamui houses have had a major build impact from the west, and provide western standards in build quality in tropical surroundings, thanks to its multi-cultural populace. Despite the fact that land ownership is restricted in Thailand, the regulations are straightforward. Investing in property has never been simpler, thanks to the growing number of bilingual attorneys on the island.
The islands' appeal as a full-time, second, or retirement home is enhanced by international standards in both schools and hospitals. Restaurants on the island provide food from all over the world, making it a great place to eat. In addition to local markets, KohSamui boasts enormous, well-known brand supermarkets that import items from all over the world, satisfying any want for a flavour of home. Samui boasts its own cinema, golf courses, and driving range, as well as being close to scuba diving locations and world-class snorkelling. The island also provides fantastic sailing and fishing options. Locals and friendly expats on Samui are highly hospitable to anyone who chooses to make the island their home. Several friendly groups, such as The Rotary and Sisters of Samui, have arisen, and their presence makes it simpler than ever to meet new people and blend into the island's laid-back culture.
For property speculators and investors wishing to diversify their portfolio, KohSamui offers a variety of intriguing options. Since the island of Phuket has grown extremely congested and expensive, the next attractive investment is Koh Sami villas. Apart from its more relaxed atmosphere, KohSamui provides better value for money while preserving some of its famed Thai charm. The majority of Thai real estate must be acquired with cash, as obtaining a bank loan is practically impossible. As a result, the fundamental property value has remained stable, despite the fact that most investors are from overseas. As a result, individuals with funds to invest might consider expanding their property portfolio. Stunning villas in KohSamui provide all of the anticipated conveniences and aesthetics. The island has gone a long way as one of the most popular tourist destinations for high-end vacationers. KohSamui's magnificent beaches, pleasant natural ambiance, and appealing sea and wild life attract a large number of tourists each year. They are easily accessible by plane and are conveniently located near marketplaces.