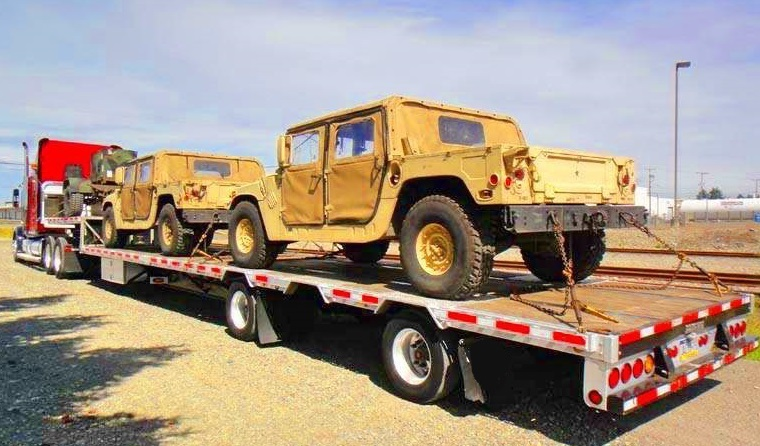 Be Aware of Requirements and Discounts for Shipping Military Vehicles
Whenever you receive a movement order from the authorities, as a military person, you as well as your family has to move very quickly to your new posting. If you have now decided to move on your own, then instead of using military movers for transporting your private vehicles, you need to consider a private transporter.
For shipping vehicles for members of our military service, Ship A Car, Inc. makes a special arrangement for all sizes and kind of vehicles all over the country that also includes Hawaii and Alaska. They will offer both door-to-door and also base-to-base service, whatever you prefer.
You can get car shipping services that can either be open, enclosed, or also flatbed transport trucks based on the kind of vehicle that you are shipping.
Usually, open transportation services will be the cheapest and also most cost-effective service that you can use. Enclosed transportation is often preferred for more exclusive and expensive vehicles that you may not be driving daily.
Often enclosed transport takes much longer to find as compared to open transport services. If you are looking for flatbed shipping, then it is generally offered on-demand service that is required for large-size vehicles that may not properly be accommodated on any standard transport trucks.
Discounts offered for military members
Most auto shipping company that offers service for military auto will offer a discount, particularly for the people working in the military. This can be anything between $25 and $100, depending on your shipper.
Since the military will pay for shipping one vehicle for each service member.Hence, if anyone working in the military needs to ship their second vehicle will need any independent auto shipping company to get it shipped.
Therefore, it is best to search for auto shipping companies that offer a special service for military auto shipping. There are a few auto shipping companies that may not even offer any discount to military personnel for auto shipping.Therefore, before you initiate your discussion, you must tell the auto shipping company that you are engaged in military service.
You must show your proper identification while booking with any auto shipper that is going to offer a discount for military auto shipping.
Requirements for getting a discount for a military member may be quite different from one shipping company to another shipping company as well. Therefore, you must discuss with the representative of the auto shipping company to learn more details.
Forms needed for shipping military auto transport
The following are the links provided that are for obtaining the official forms given by the Defense Technical Information Center.
You will have to complete these forms before availing of the company transport service for your car, van, or motorcycle.
POV Auto Shipping – https://www.esd.whs.mil/Portals/54/Documents/DD/forms/dd/dd0788.pdf
POV Motorcycle Shipping – https://www.esd.whs.mil/Portals/54/Documents/DD/forms/dd/dd0788-2.pdf
POV Van Shipping – https://www.esd.whs.mil/Portals/54/Documents/DD/forms/dd/dd0788-1.pdf
So, if you are interested to ship your private vehicle as a member of military service, then you must contact a few auto shipping companies and discuss your needs as soon as possible. All the necessary support will be provided to you.