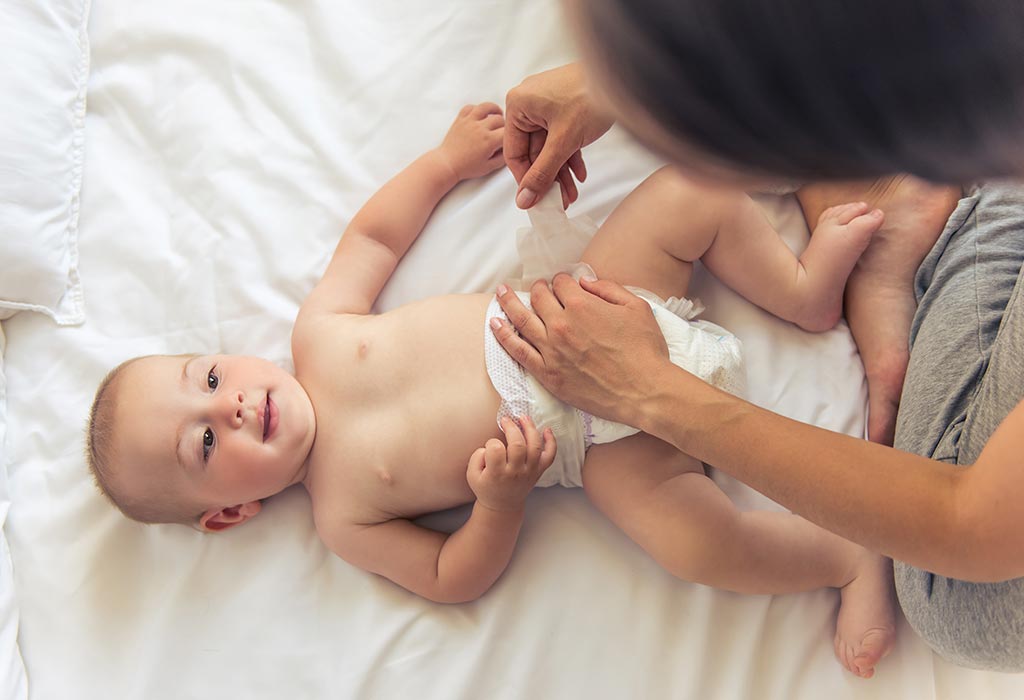 3 Reasons To Choose Organic Diapers: A Detailed Guide
As moms, it is our duty to do everything in our power to provide our children with the very best that life has to offer. One way in which you may ensure that is by doing the appropriate research & shopping for the appropriate things for your new bundle of joy, particularly in the early days of your life. It is essential to make use of the appropriate supplies in order to guarantee that your tiny bundle of joy is comfy at all times. This includes everything from diapers and onesies to swaddling blankets and their bedding. 
It would be a good idea for them to begin by selecting things made from natural fibers, including linen and cotton, particularly for those items that they use on a daily basis. Unlike synthetic fabrics, including polyester, which is typically made from petroleum-based chemicals, organic diapers are absorbent, more pleasant on sensitive skin, and then also biodegradable (so they are environmentally friendly!). Natural fabrics include cotton, wool, silk, bamboo, Tencel, linen, bamboo, and organic cotton.
1. The material is soft and absorbent.
In addition to lowering the amount of irritation that is induced by rashes, organic diapers (especially ones that are lined with cotton) frequently are more pleasant and simple for your infant to move around in. Even while plastic diapers are supposed to be simple to move in and out of (and many of them do include at least a little bit of cotton), try to imagine what it would feel when you were the one using them. Wouldn't a good pair of cotton underwear be much more enticing than a bulky piece of plastic?
In addition to this, diapers made with a cotton lining could be several times more absorbent than diapers made of plastic if the design is done right.
2. Chemical-free
The manufacturing process of biodegradable disposable diapers does not involve the use of nearly as many chemicals that are harmful to human health as the manufacturing process of regular disposable diapers. As a result, organic diapers are not only somewhat healthier for your baby to wear but also for you to handle. A group of chemicals known as AGM has been linked to a variety of adverse health effects in infants and children, including increased risk of asthma in children and decreased sperm count in adult males. Such studies, on the other hand, do not provide conclusive evidence and call for further investigation to validate their findings. As a result, the jury remains unclear as to whether or not AGM causes health concerns, as well as how severe such problems, if they do in fact exist, actually are.
3. No more rashes
A significant number of people acknowledge that diaper rash is an inescapable part of the experience of having a child. Rashes can be brought on by a number of different things, but the most common cause is irritation and discomfort brought on by using disposable diapers made of plastic. This is true even if there are other things that can occasionally bring on a rash. Because these disposable diapers do not permit your baby's skin to breathe or release moisture, babies who wear them are more likely to develop rashes than babies who wear cloth diapers. This is primarily owing to the fact that disposable diapers are less expensive than cloth diapers. Natural diapers, often known as cloth diapers, are diapers that are manufactured from natural materials, such as cotton or bamboo, rather than synthetic materials. Organic diapers are considerably more soft on the skin of your baby, and they also enable the skin to breathe even more readily.
Conclusion 
As more and more people become aware of the numerous advantages that organic cotton offers, the availability of this type of cotton is increasing rapidly. There is no alternative to using organic cotton items, whether it be for baby bedding, apparel, burp cloths, or disposable diapers. If you want your kid to be healthy, joyful, as well as comfortable, there is absolutely no better alternative than organic diaper products.