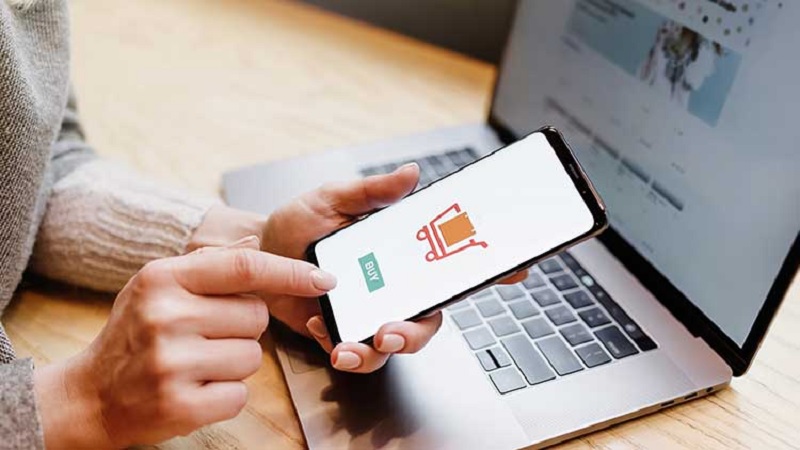 Dynacart is here to give you the Shopping Experience of Your Dreams
A trip to the mountains, a casual day at a beach – most of us find these things to be therapeutic. But leaving our jobs, and going out for a trip is not always possible. Neither do we have 'n' number of holidays in our calendars, nor the sizeable bank balance that can take us to places without causing significant financial strains to our budget.
So, what other therapeutic option do we have with us?
Don't tell us it's not shopping. For some of us, shopping is therapeutic.
Whether it is our usual and mundane day at work or dinner with our close ones, we love to look our best. However, going out to shop only to walk a thousand miles with heavy bags in hand sabotages the experience of shopping. Moreover, we might not find more extensive variety offline than we do online.
That's why online shopping is growing popular by the day. Much to the relief of many, Dynacart is here to make your shopping experience memorable.
What is Dynacart?
Dynacart is the fastest-growing e-commerce website. With top-quality products and excellent services, the e-commerce giant is taking the industry by storm by establishing its brand value online.
Here's why Dynacart should be your ultimate online shopping choice.
Offers Brand New Collection
Life is too short to wear clothes that are out of style. At Dynacart, you only get the latest. The shopping website offers some of the most trend-setting chic collections of clothing for men and women that you cannot find anywhere else. Dynacart updates its shopping catalogue every now and then to ensure that you only get up-to-the-minute products.
From trendy crop tops to solid ribbed tops, whatever is in trend, you know where to find it – Dynacart!
Weekly Deals to Help you Save More
Shopping is supposed to make you feel peaceful; not stress you out by stressing your wallet. A guilt trip should be the last thing you have when you shop for your favourites. That's why Dynacart has introduced a weekly deals section to make your shopping experience even better.
The weekly deals section brings forth the most trendy and latest shopping collection at discounted rates. You can get great discounts on select product categories every week. This includes women's clothing, men's clothing, gadgets and accessories, to name a few.
So, what are you waiting for? Keep your eyes open to see if your favourites are on discount! You cannot afford to miss out on these amazing weekly deals!
Bringing Latest Products from the Best Brands Worldwide
If Gucci, Armani, D&G, and Dior have been your dream brands to have, Dynacart is making it possible for you. Dynacart houses some of the best brands around the world on its platform. These include big-end super-brands like Roberto Cavalli, Ralph Lauren, and Michael Kors, to name a few!
The cherry on the cake is, that you get these branded products at discounted rates nowhere else but only on Dynacart!
All of this at Dirt Cheap Prices:
Once again, shopping doesn't have to create a hole in your pocket. Now you can shop till you drop without having any post-shopping guilt. Dynacart offers all its products at dirt cheap, competitive prices without compromising on the quality.
After all, for Dynacart, it's all about offering you the best!
Now that you have enough reasons to lean on Dynacart to have the shopping experience you are looking for, why wait? Head to their website, and explore their extensive collection of clothing for men and women, accessories, sandals, kids' clothing, jewellery, gadgets and accessories, and a lot more!
Add your favourites and have them delivered to your home in a jiffy!
Who knew you could shop in a matter of clicks?